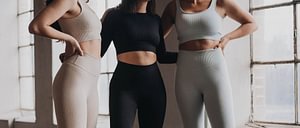 $20 off orders $159+ ,$5 off orders $49+
Everyone Needs a Tune-up. Turn Fat into FIT! Be an inspiration. Commit to be fit. Dare to be great!
Sport morandi
It's not a marathon. It's not a run. It's not a yoga class. As in bright colors with high cold grayscale, into a warm molandi color.
Light series
We hope to use bright colors, so that girls in sports, have a light and comfortable state. Gym equipment is often heavy and boring, but at least we can wear fun!
Dopamine motor
Here, exercise is an addictive pastime, and your energy is your ticket movement